A SPACE FOR SCIENCE: THE DEVELOPMENT OF THE SCIENTIFIC COMMUNITY IN BRAZIL

, by Simon Schwartzman. x + 286 pp. tables, app., bibl., index. Revised translation. University Park: Pennsylvania State University Press, 1991. $32.50.

Interciencia, Mar-Apr 1994, vol. 19, n. 2., p. 100-101. By Aaron Segal, University of Texas at El Paso.

Brazil has the largest and most diverse scientific community in Latin America and the largest absolute expenditures on applied and basic research. It leads Latin America in the number of annual science citations, ranking around 25th in the world. In spite of these and other achievements this definitive history of science in Brazil by Simon Schwartzman finds that "successes have been few and ephemeral but persistence and enthusiasm have always been present."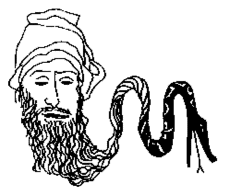 This landmark study was first published in 1979 in Portuguese as Formação da comunidade cientifica no Brasil. Now it is available in English in a revised, updated and slightly extended version. Based initially on a generously funded 1970's research project including interviews with 70 Brazilian scientists this was the first in-depth history of any Latin American scientific community. Although it has been followed by informative national histories of science in Argentina, Chile, Cuba, Mexico and Venezuela and by many biographies and a few reviews of individual disciplines, this pioneer effort in its revised version remains an essential reference and research tool.

The revised version in English has been pruned to cutback details primarily of interest to Brazilian readers. A brief introduction has been added to help general readers interested in the history and evolution of science and an epilogue to cover Brazil during the 1980's. These revisions are not entirely satisfactory. The attempt to relate Brazil to 16th-18th century European science does not explain how and why major ideas did or did not reach the giant colony.

The epilogue concludes that "it is clear that a space for science in terms of socially defined, accepted and institutionalized scientific role is barely there." While there is a cogent analysis of the Brazilian emphasis on a handful of well-funded research universities in a vast sea of mediocre higher education, there is little on the Ministry of Science and Technology, the role of the Brazilian Society for the Progress of Science, or the evolution of research and development budgets. Massive investments in technology projects in nuclear energy, space, aviation and other areas are criticized for being cost-ineffective without building significant indigenous capabilities Even mote distressing is the observation that "it is now clear that the political enlightenment inherent in an open political regime does not necessarily imply an equally progressive approach to matters of science, technology and education." Unfortunately there is no explanation of why the scientific community which has activity participated in elected, civilian regimes has seen its reform projects largely stymied. There are only hints about "a pervasive uncertainty about the future" and the continued research dominance by 5 universities: São Paulo, Rio de Janeiro, Campinas, Júlio de Mesquita (São Paulo), and the Escola Paulista de Medicina

The conclusion is a plea for Brazilian science for the sake of science. "To find its space, scientific research must assert its own worthiness, independent of its broader implications and consequences for Brazil's educational technological and economic institutions." Admirable as this objective may be its realization is another matter.

The strength of this volume, as its 1979 predecessor in Portuguese, is the panoramic history of Brazilian science from its colonial and Imperial inceptions to its 20th century evolutions. The emphasis is on higher education, the founding of the University of São Paulo in 1934, the recruitment of European faculty, the technological "Great Leap Forward" of the 1970's and other factors and events. The treatment is balanced, enhanced by use of interviews, informed and probing. The myth that Brazil was "a rural, traditional, and deeply Catholic society which then evolved gradually into modernity" is firmly dispelled. Brazil may not yet have a firm space for science but it has made space for a definitive history of its science. <